Forms | non-figurative works (selection)
2014 –
exhibition views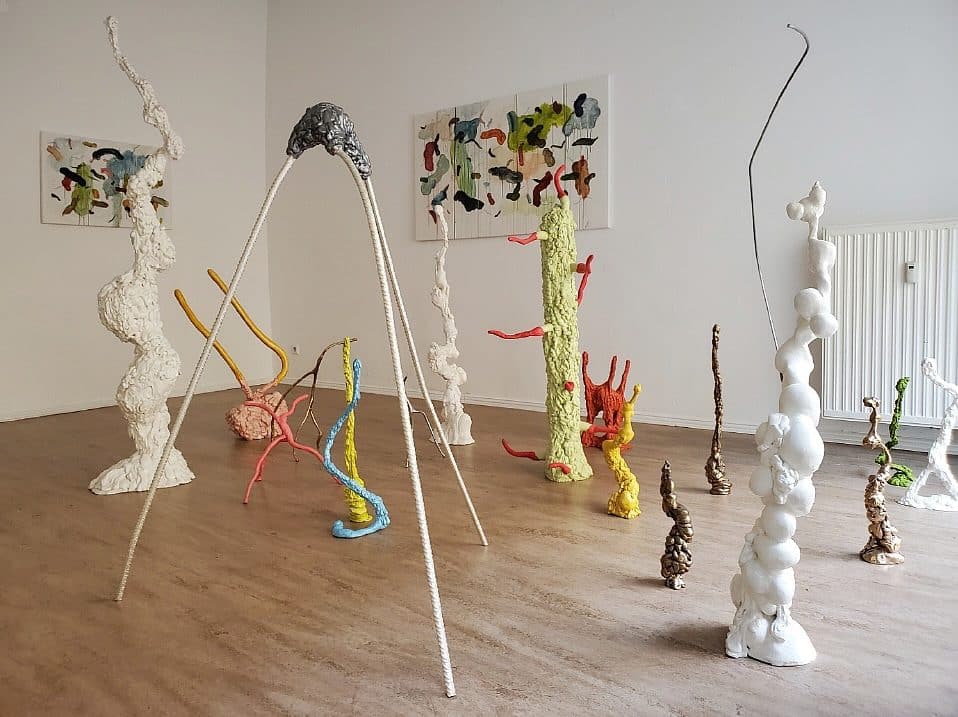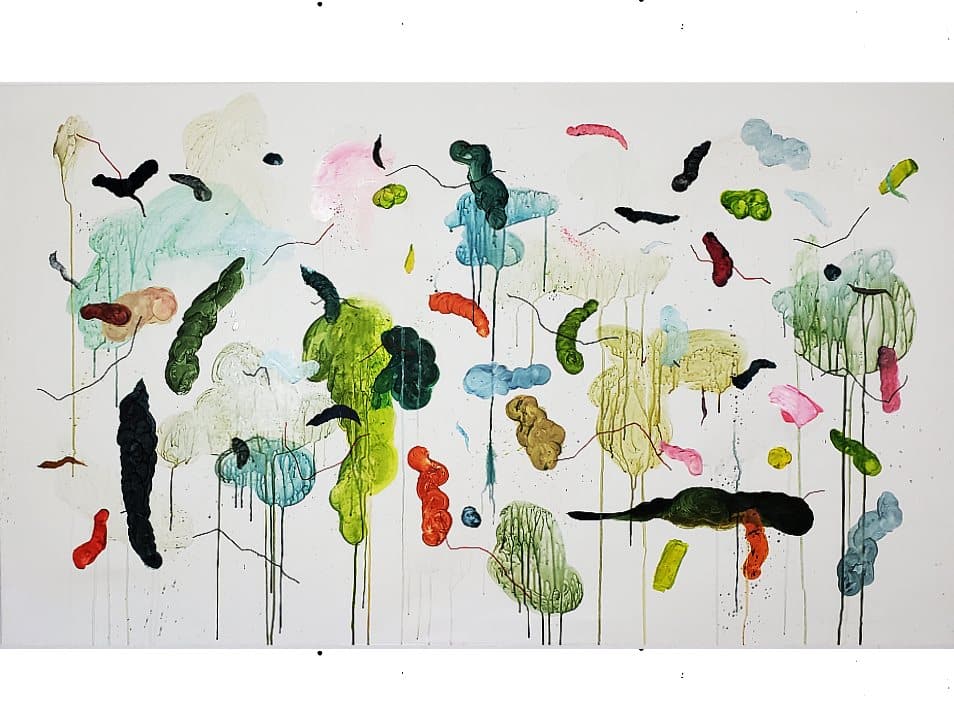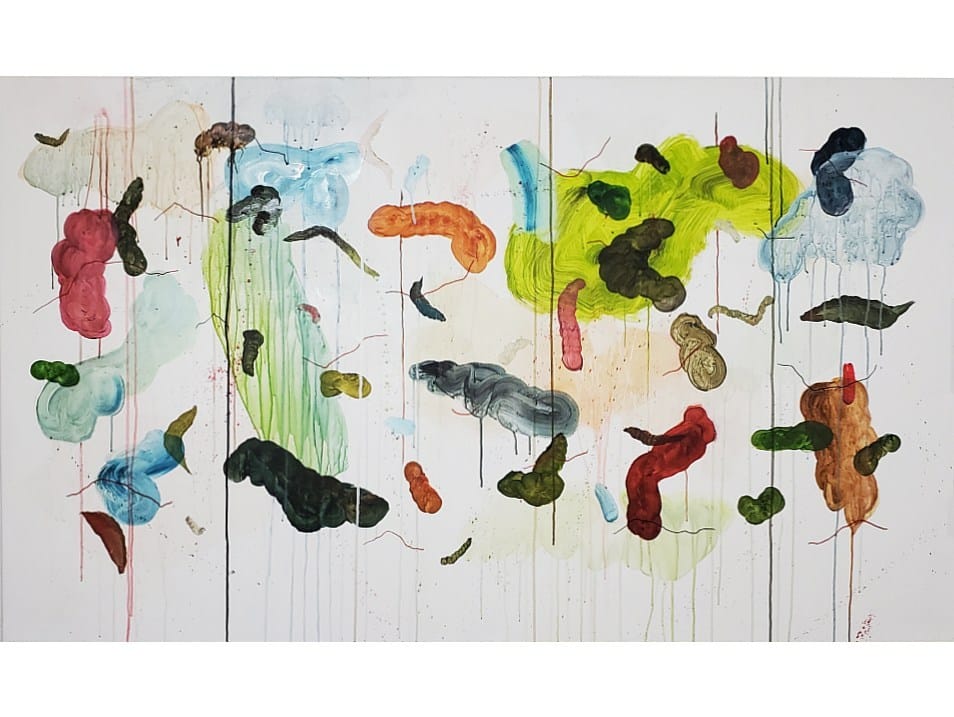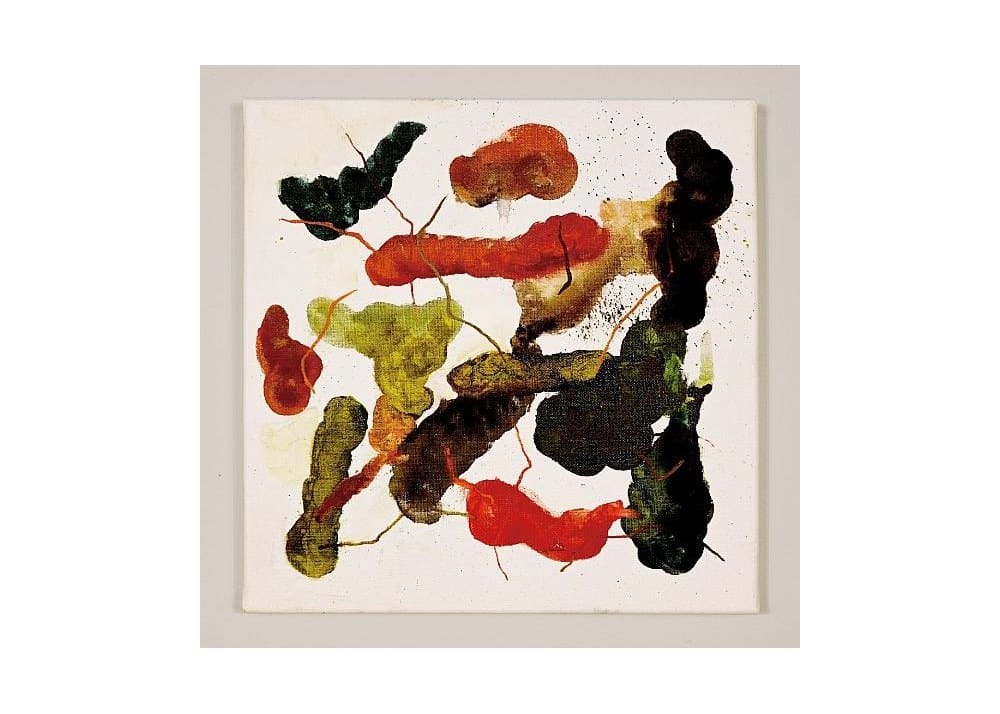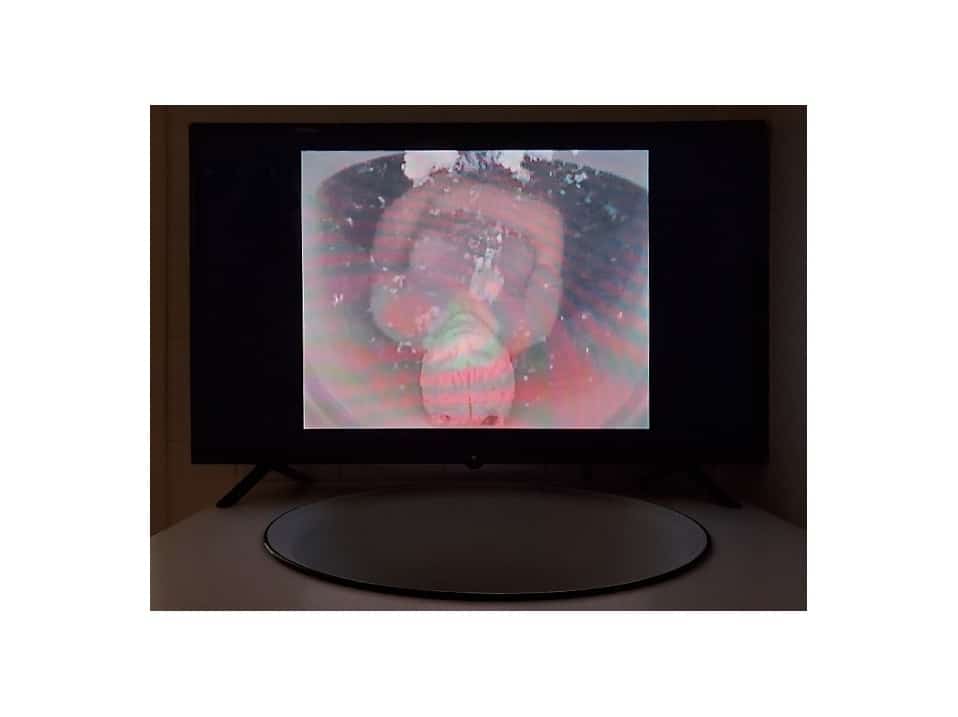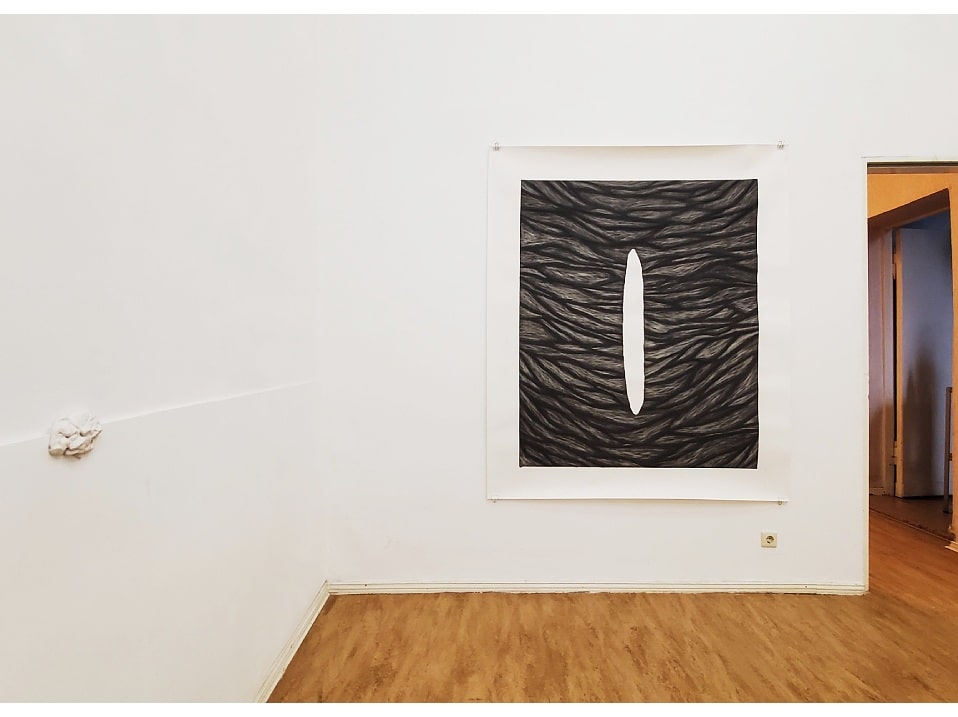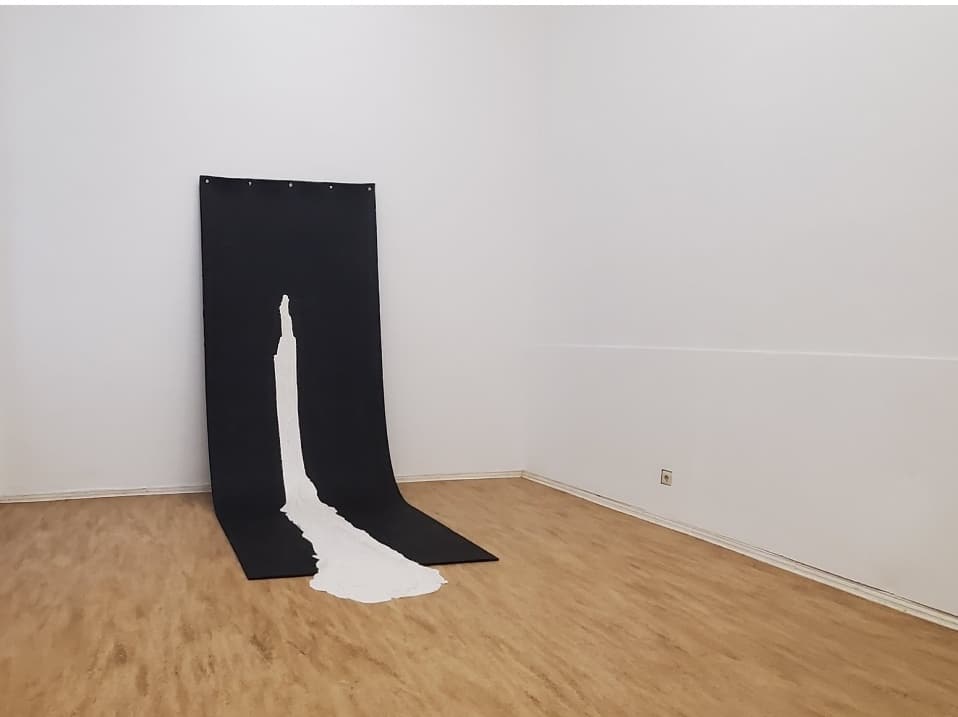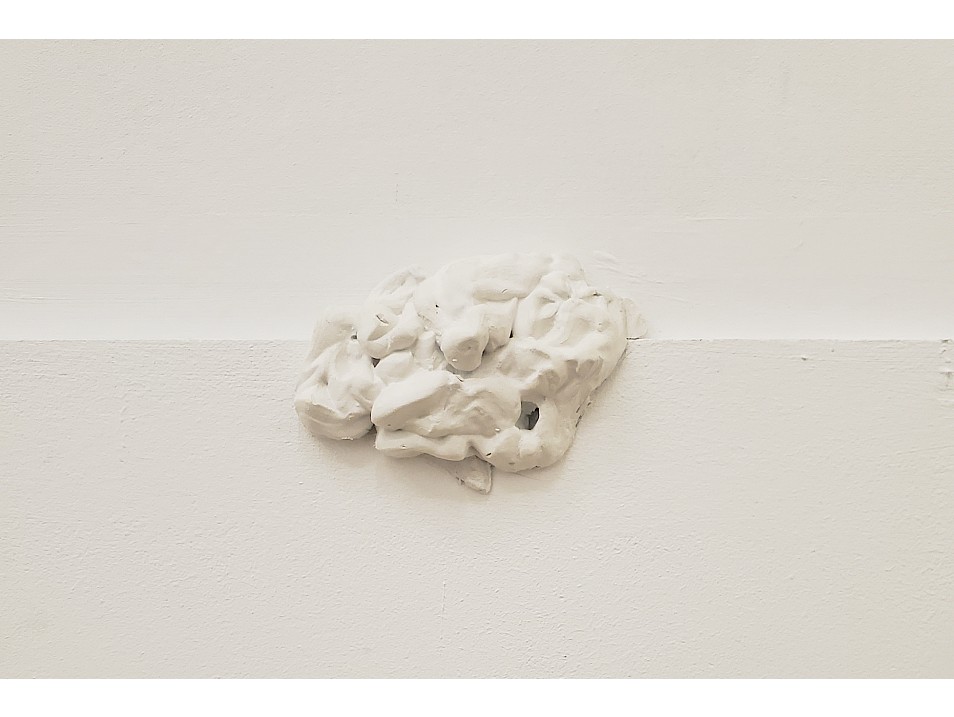 Here to there and back – again
2022
Kurt-Kurt Projektzentrale, Berlin
–
An older piece (Split, 1993) comes into dialogue with newer works (Flow, 2018 and Growth, 2022) in the back space.
A video loop, Down the Pan from the series What didn't happen to me in Berlin (2006) finds an appropriate location in the project space's toilet.
Sculpture Garden (2014 – 2018) is accompanied by new paintings in the front space.
.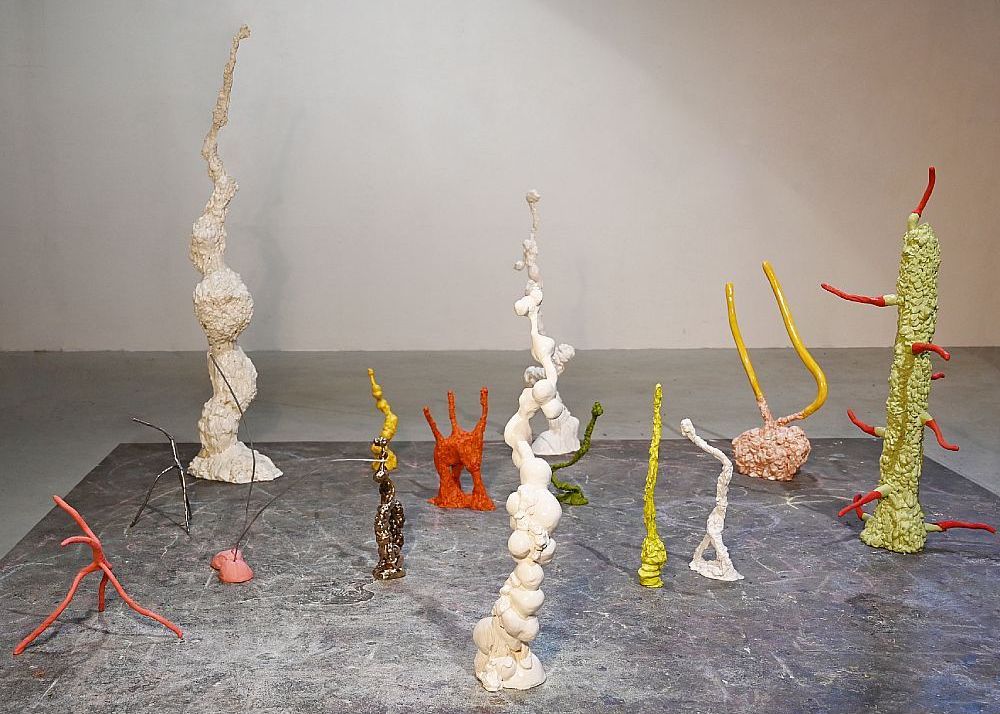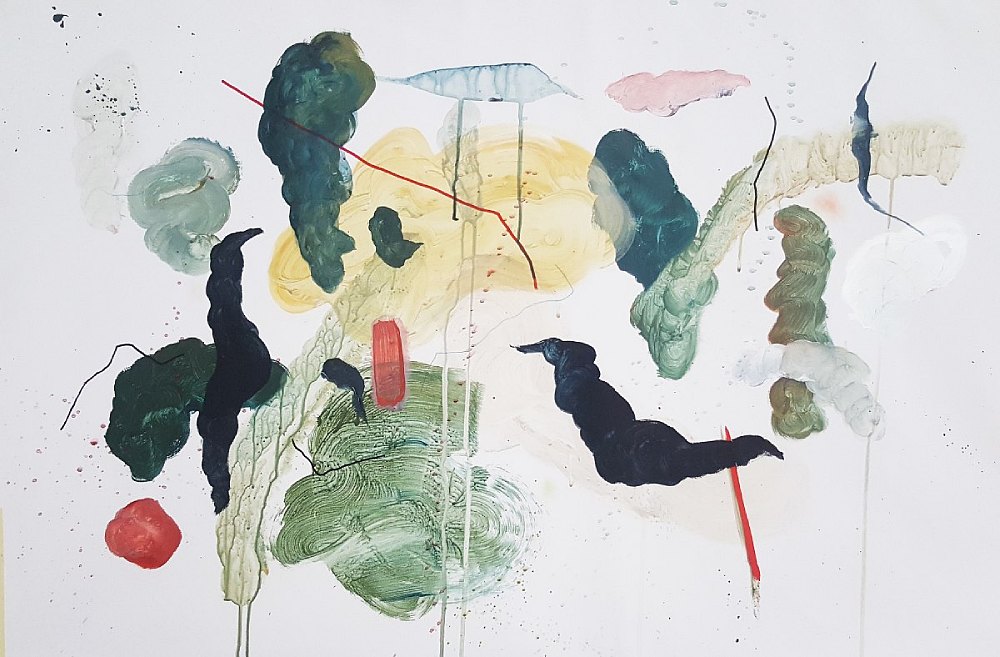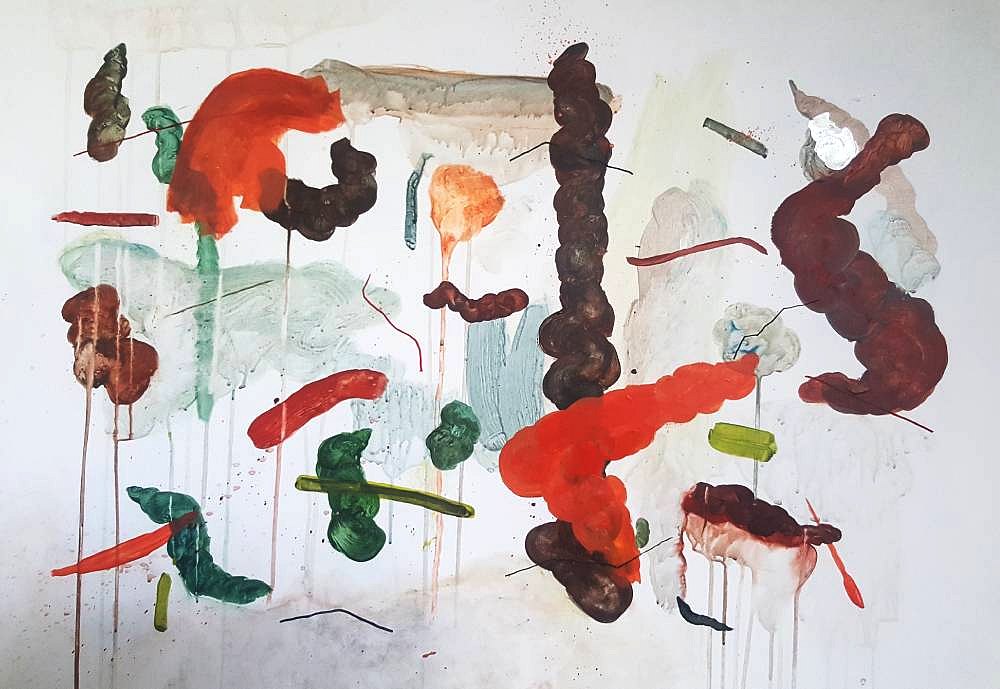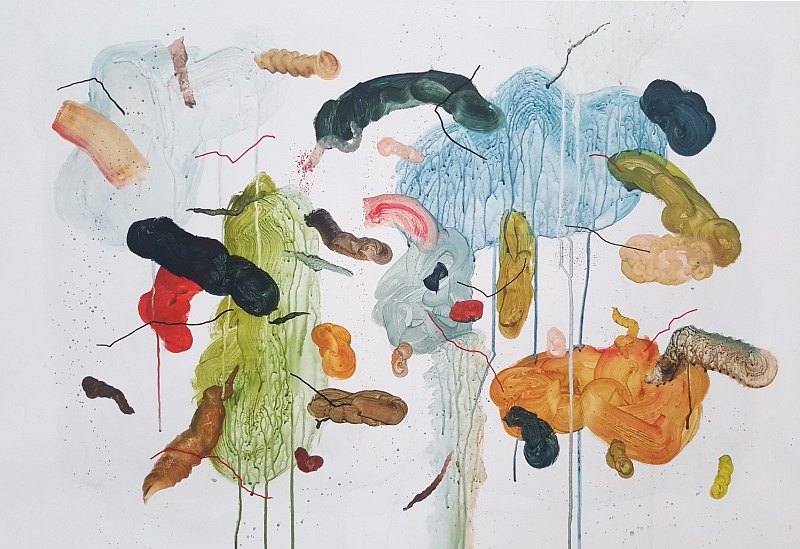 .
VANREYBER
2018
Werkhalle Wiesenburg, Berlin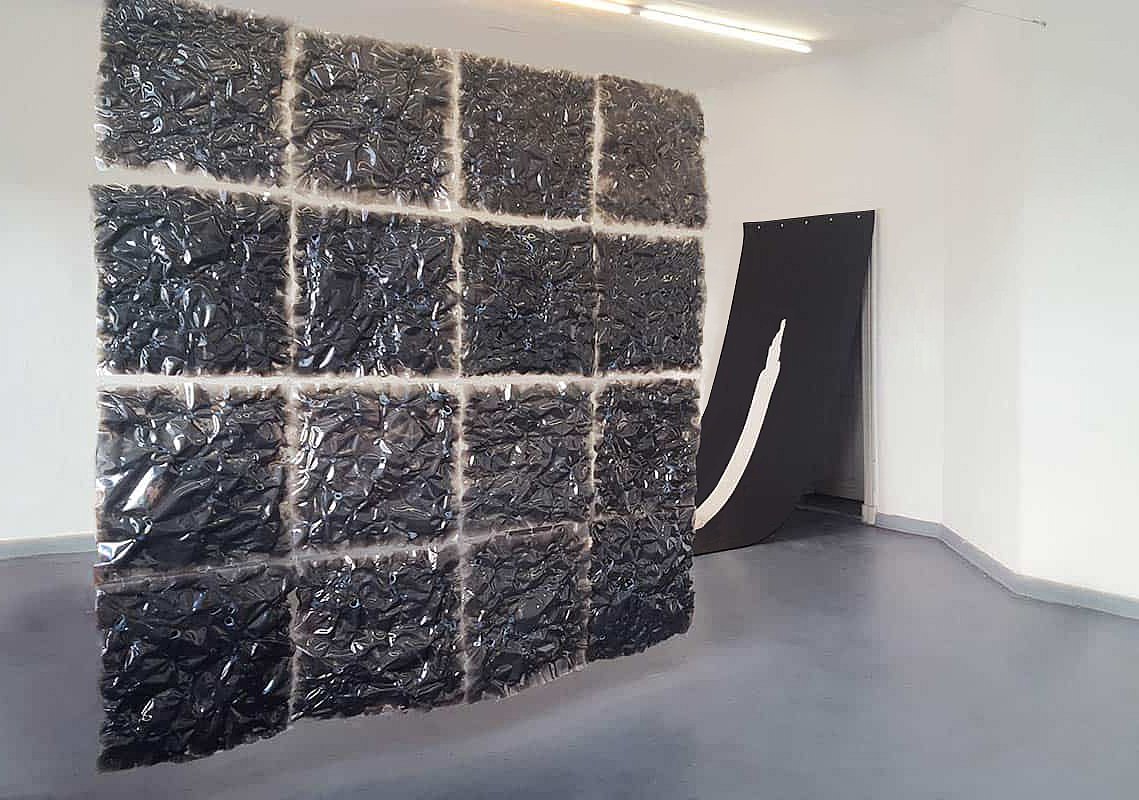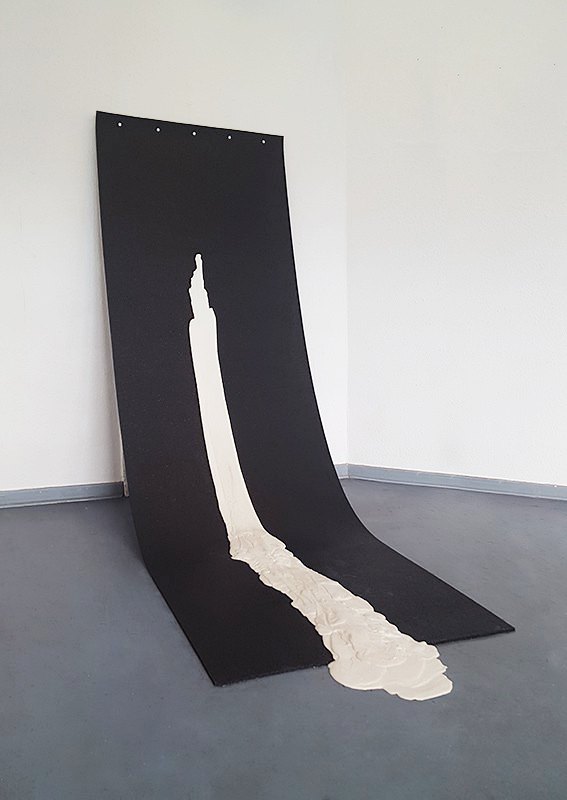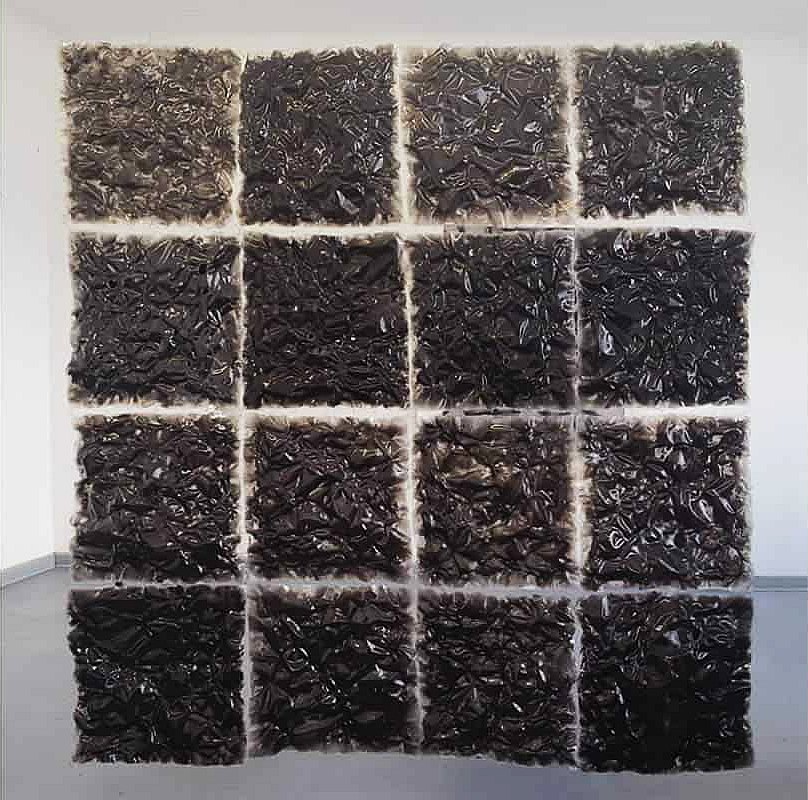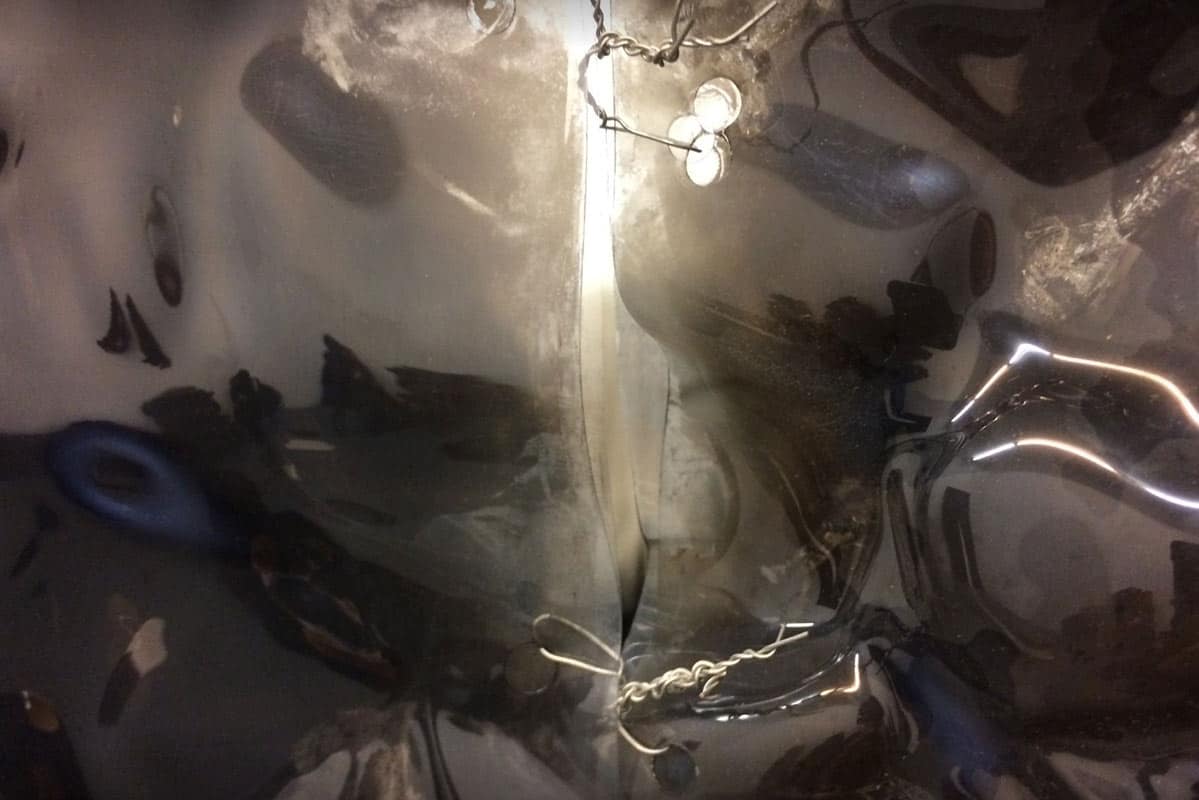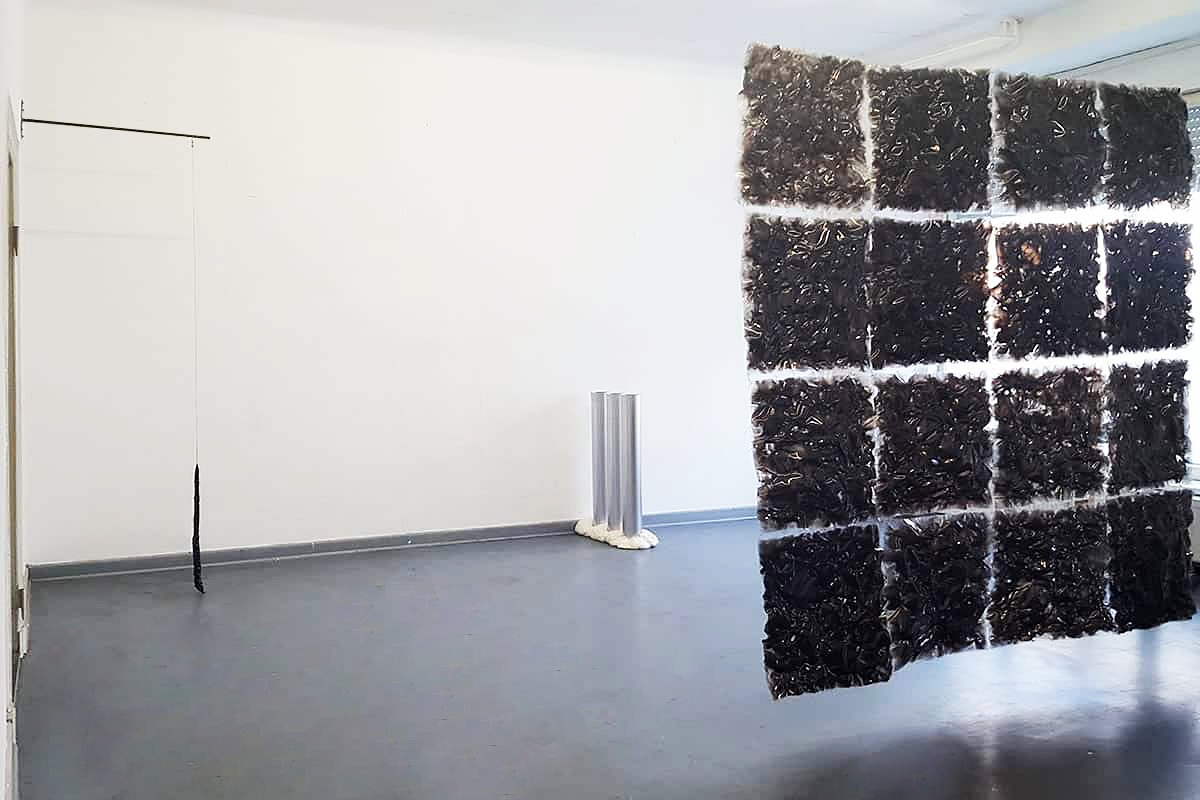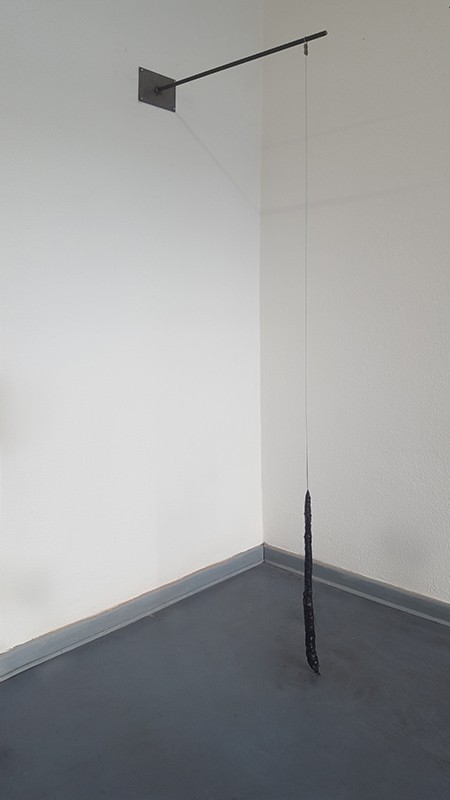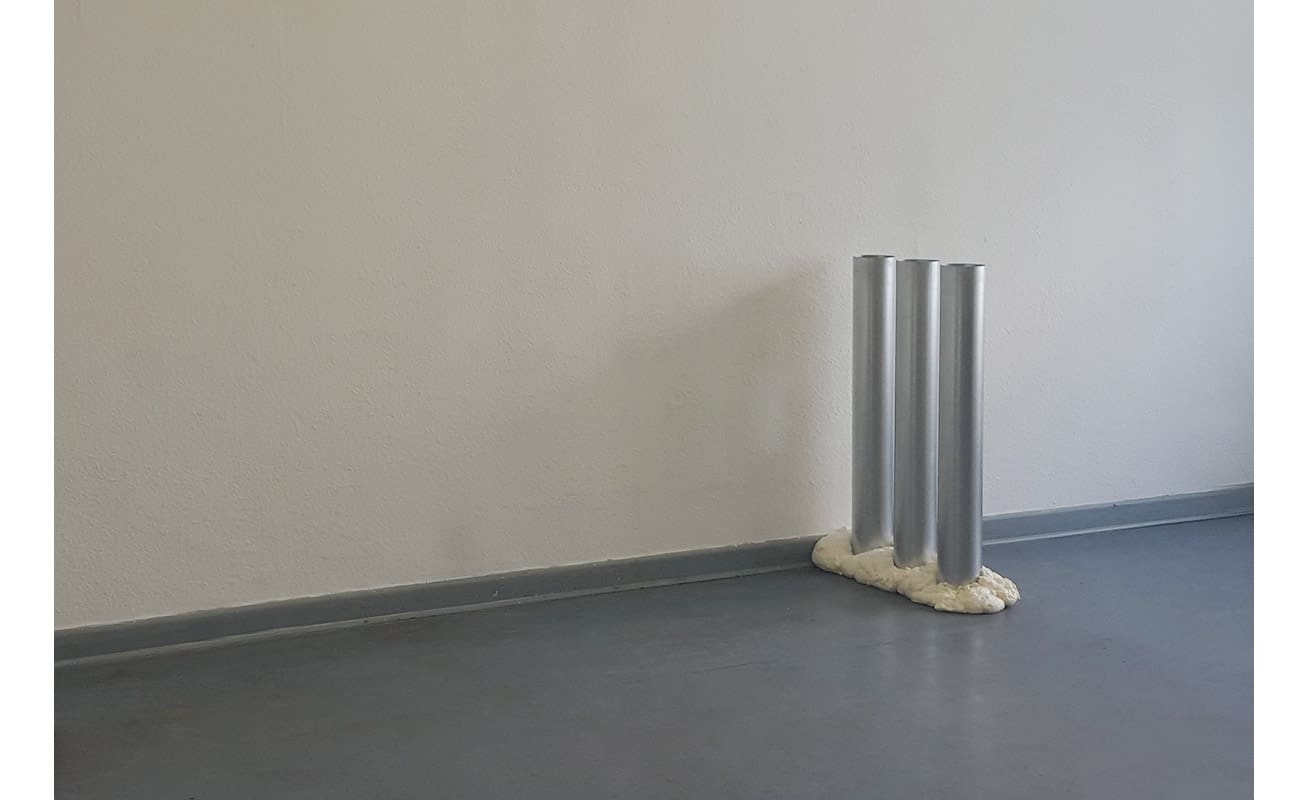 here-to-there-exhibition-1-
smoke-sculpture-heather-allen
smoke-sculpture-detail-heather-allen
here-to-there-exhibition8
Here to there and back
2018
 Projektraum Blah Blah, Berlin
Four sculptures, three new and one very old, combine industrially produced elements – steel, rubber, acetate – and more unpredictable materials – wax, plaster, expanding foam and soot. The Minimalist aesthetic presents a pared down statement that change is possible within a given structure or system.
Flow, 2018, rubber mat, plaster
Swing, 2018, steel wire and support, wax
BPS, 2018, steel tubes, spray foam
Smoke, 1994, acetate, wire, smoke deposits
.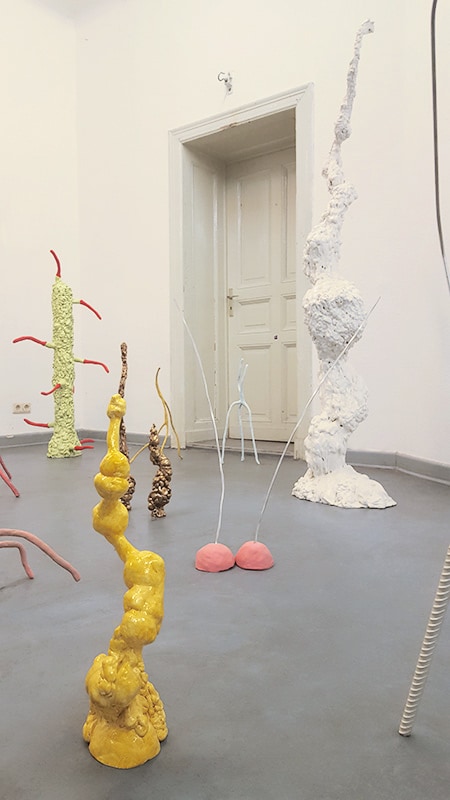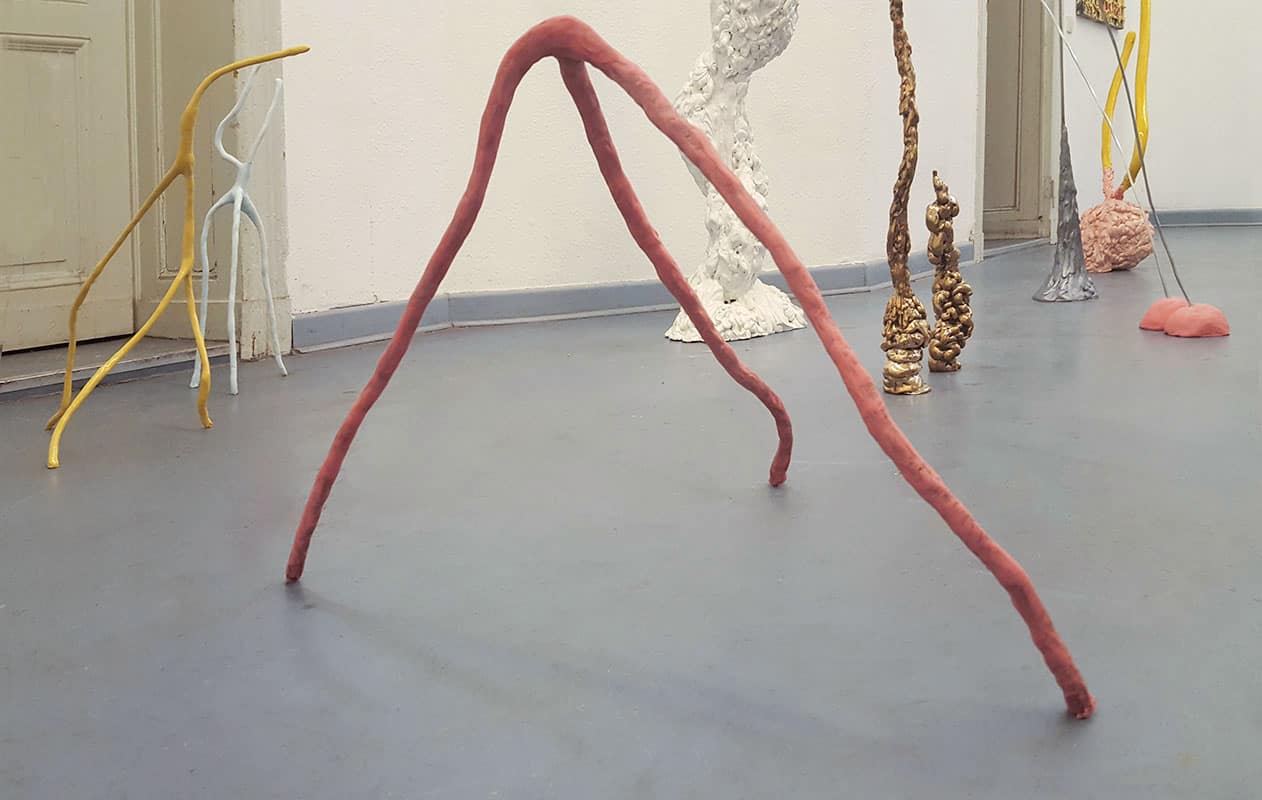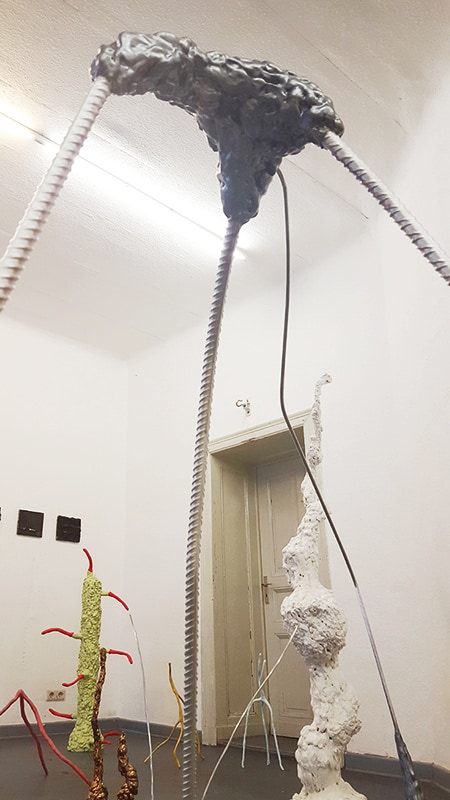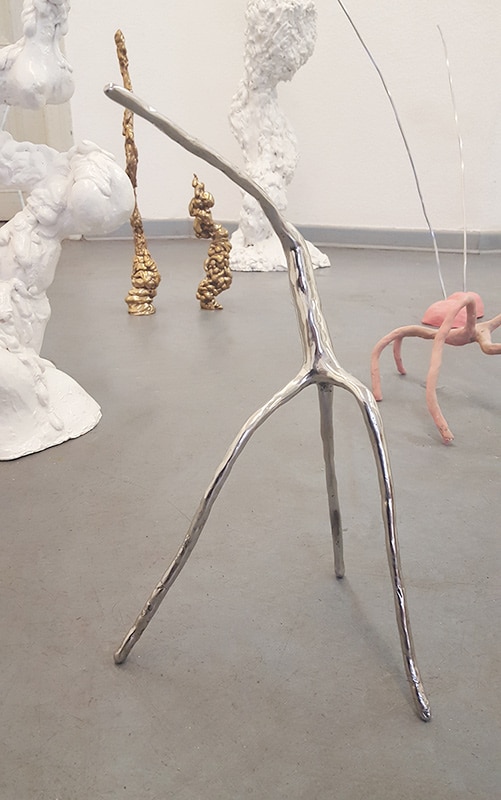 Once upon a time
2018
 Projektraum Blah Blah, Berlin
A playful, garden-like collection of works produced since 2014. The works are sometimes this, sometimes that. The idea takes form; that it takes the form it needs is the goal.
.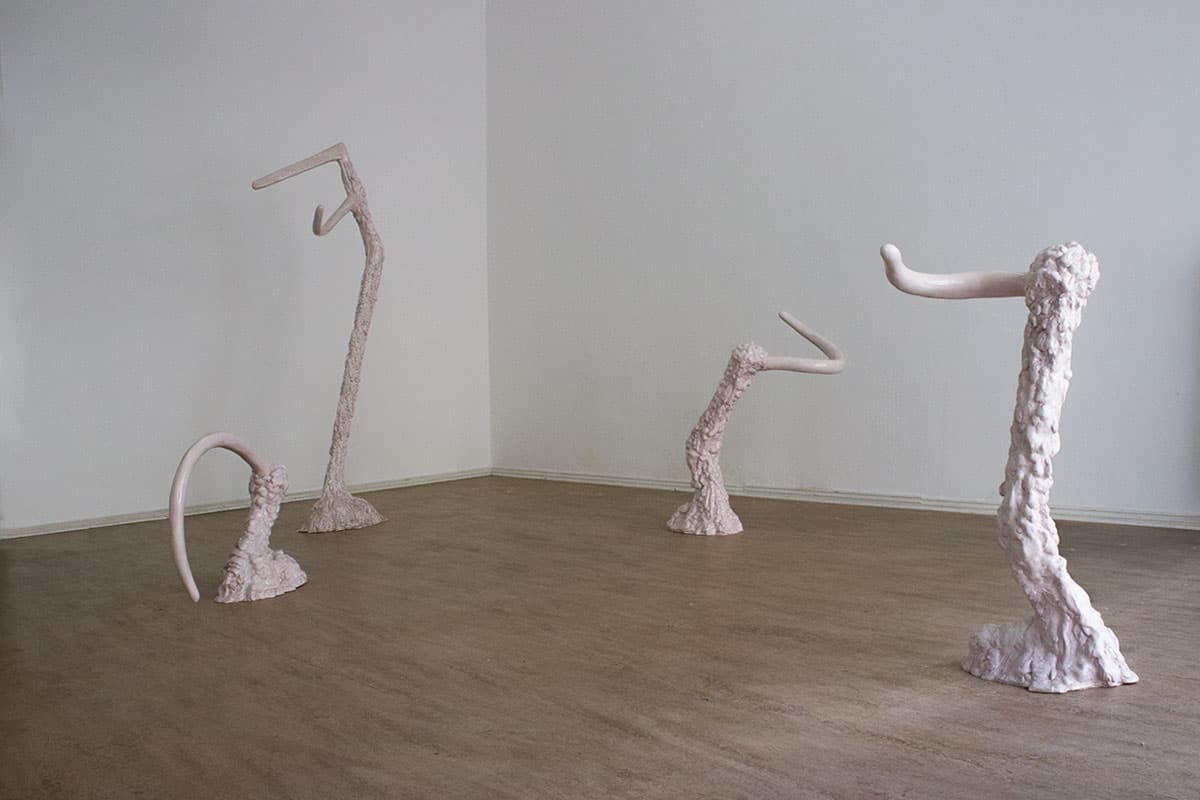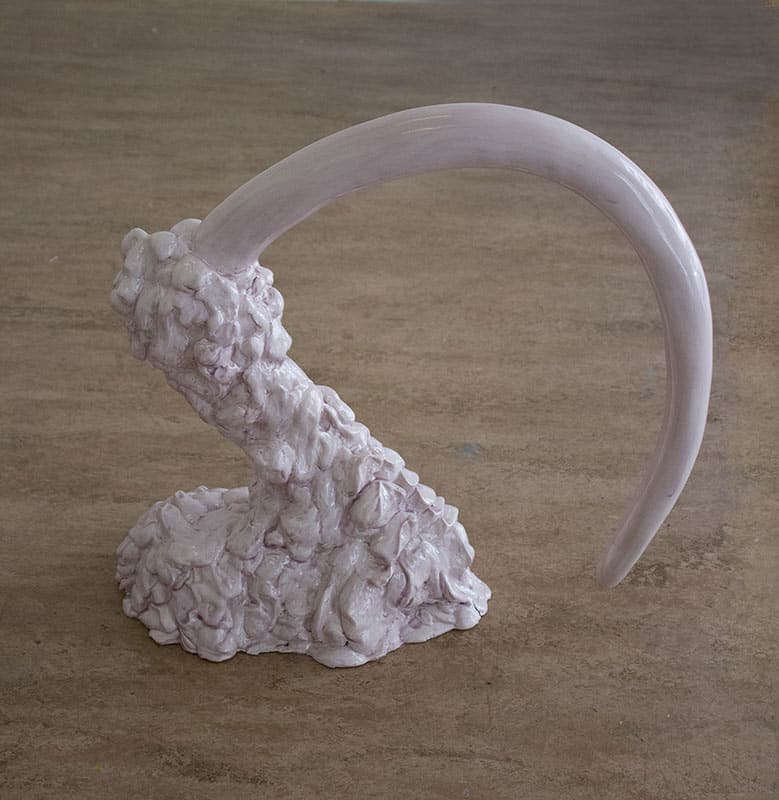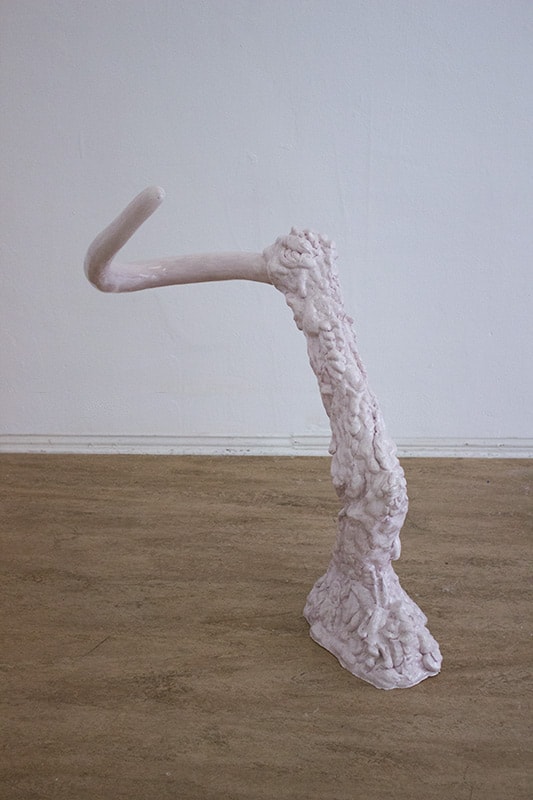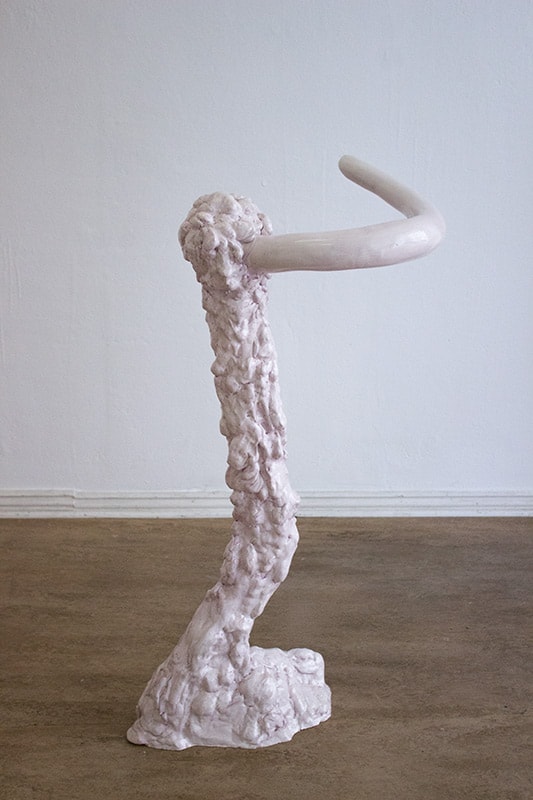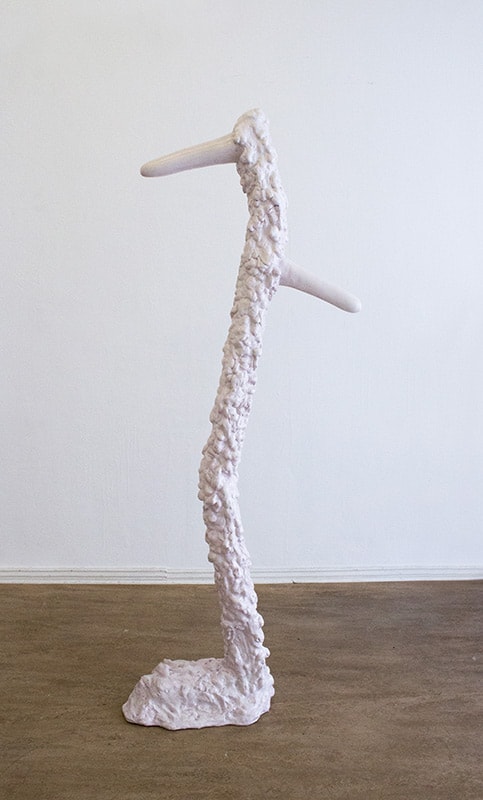 Kurz kurz in Kurt Kurt exhibition
kurz kurz in Kurt Kurt
2015
 Kurt Kurt Projektzentrale, Berlin
"Strange organic structures colonise the exhibition space as solitary plastic objects and remain silent. Most of them shine quietly in their discreetly sleepy colours, growing out of the ground as if conjured up by magic. One recalls excursions to natural history museums, archaeological and paleontological collections, hunting rooms and salons, chambers of curiosities of eccentric amateurs."
Dirk van der Meulen
.